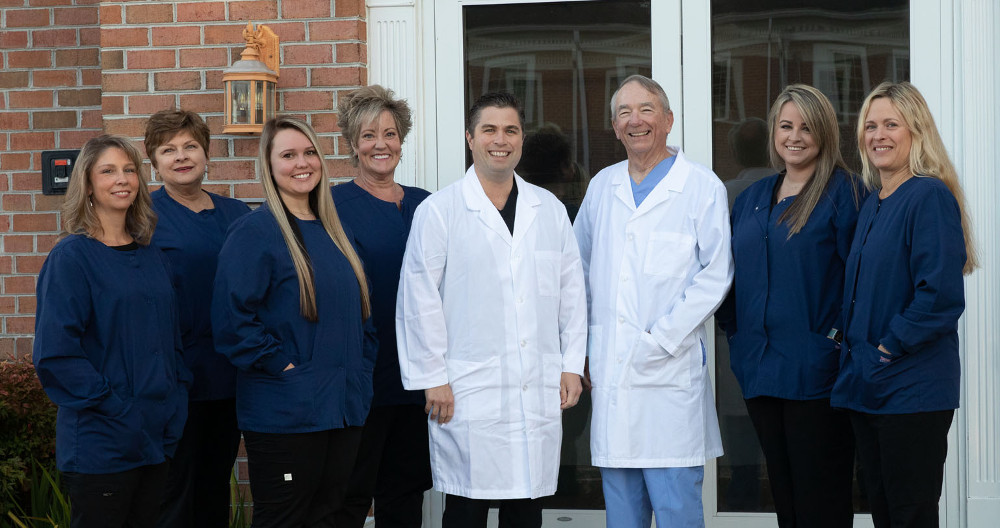 Camy
Registered Dental Hygienist
Warm and friendly, Camy will work closely with you to improve your oral health. She has almost 30 years of experience and has been with us for almost 20. Camy is calm, gentle, and knowledgeable. She provides routine cleanings, periodontal care, and lots of patient education. Like the rest of our team, she wants you to have a lifetime of healthy smiles!
When not in the office, Camy enjoys being with her family and friends, traveling, and relaxing at the beach.
Tammy E.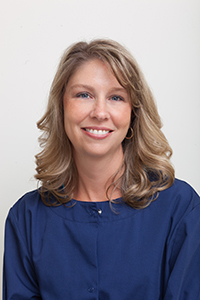 Receptionist
Tammy is one of the first people who will welcome you when you arrive. She excels at helping people feel at home and like part of our dental family. She's always glad to help you with scheduling, updating your records, and answering questions about care. Tammy joined us in 2001 and loves being part of an upbeat, supportive dental practice.
Outside of work, Tammy spends much of her time with husband, Timmy, and family.
Tammy G.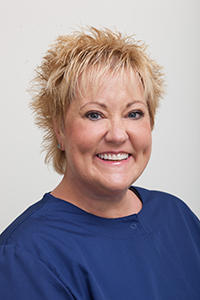 Dental Assistant
You'll meet Tammy in the clinic area. She's knowledgeable, supportive, and enjoys helping people achieve healthier smiles. Tammy's been with us since 1989 and treasures all the friendships she's made with our patient family. As a dental assistant, she works chairside, assisting the doctor while making sure our patient is comfortable.
In addition to being a dental assistant, Tammy's an EMT-Paramedic. She enjoys volunteering, camping, boating, reading, and spending time with her husband and son.
Jeri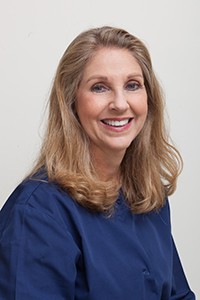 Receptionist
Jeri's bright smile will greet you when you walk through the doors. She's been part of the practice since 1999 and loves that we're still caring for so many of our original families! Working at the front desk, Jeri will check you in and out, update your records, and help you schedule visits.
Outside the office, Jeri enjoys time with her husband, daughter, and their extended family and friends.
Kim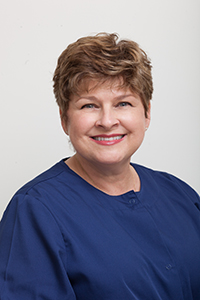 Hygienist
Kim enjoys working one-to-one with our patients, helping each achieve their healthiest smile. She's been part of our dental family since 1999 and is thrilled to be caring for the children and grandchildren of some of her first patients. Kim provides gentle cleanings, periodontal treatment, and preventive care. She focuses on education, too, so you will learn how to keep your smile healthy and clean between visits.
When not in the office, Kim enjoys time with her family, especially her two beloved grandchildren.
Tanya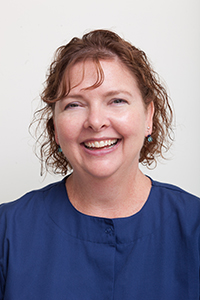 Dental Assistant
Tanya's warm and gentle manner helps even the most timid person relax and feel safe during visits. She works in our clinic, where she'll seat you, explain what the doctor will be doing, and prep you for your procedure. Remaining at your side, she'll then assist the doctor while talking with you about what they're doing and checking how you're feeling.
Outside the office, much of Tanya's time is spent with her husband and two daughters.
Debbie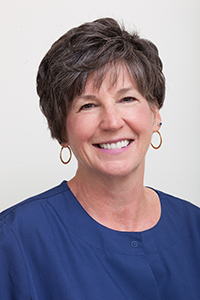 Hygienist
Debbie enjoys working in partnership with patients, helping each improve their dental health and smiles. She started working with Dr. Holston in 1990 and is honored to be caring for many of the same people as when she started. In addition to cleaning teeth and providing preventive and periodontal care, Debbie will help you learn the best way to keep your mouth clean and healthy.
Outside of work, Debbie spends a lot of time with her husband and two teenage children. She loves youth ministries through the First United Methodist Church in Chestertown, 4-H, Scouts, and supporting her children's activities.